The VisitScotland Thistle Awards are the highest accolade in the Scottish tourism hospitality and events industry.
The team were utterly delighted to share the news that we have won 'Best Self Catering Accommodation Experience' for the Central & East Region which means we are heading off to the national final in December!
We are so incredibly grateful for the support, kind words and wonderful feedback we have received from our lovely guests, fellow businesses and the local community!
To say a huge thank you, we have a little gift for you – keep reading to find out what it is 😉
The panel of judges described our experience as 'a truly circular model' and 'an outstanding Agritourism business with responsible tourism at it's heart'
Hearing these words shared by leading industry experts has given the team an incredible boost to keep striving to offer our guests wonderful authentic experiences with circular economy, low food miles, green tourism and Scottish farming at it's heart.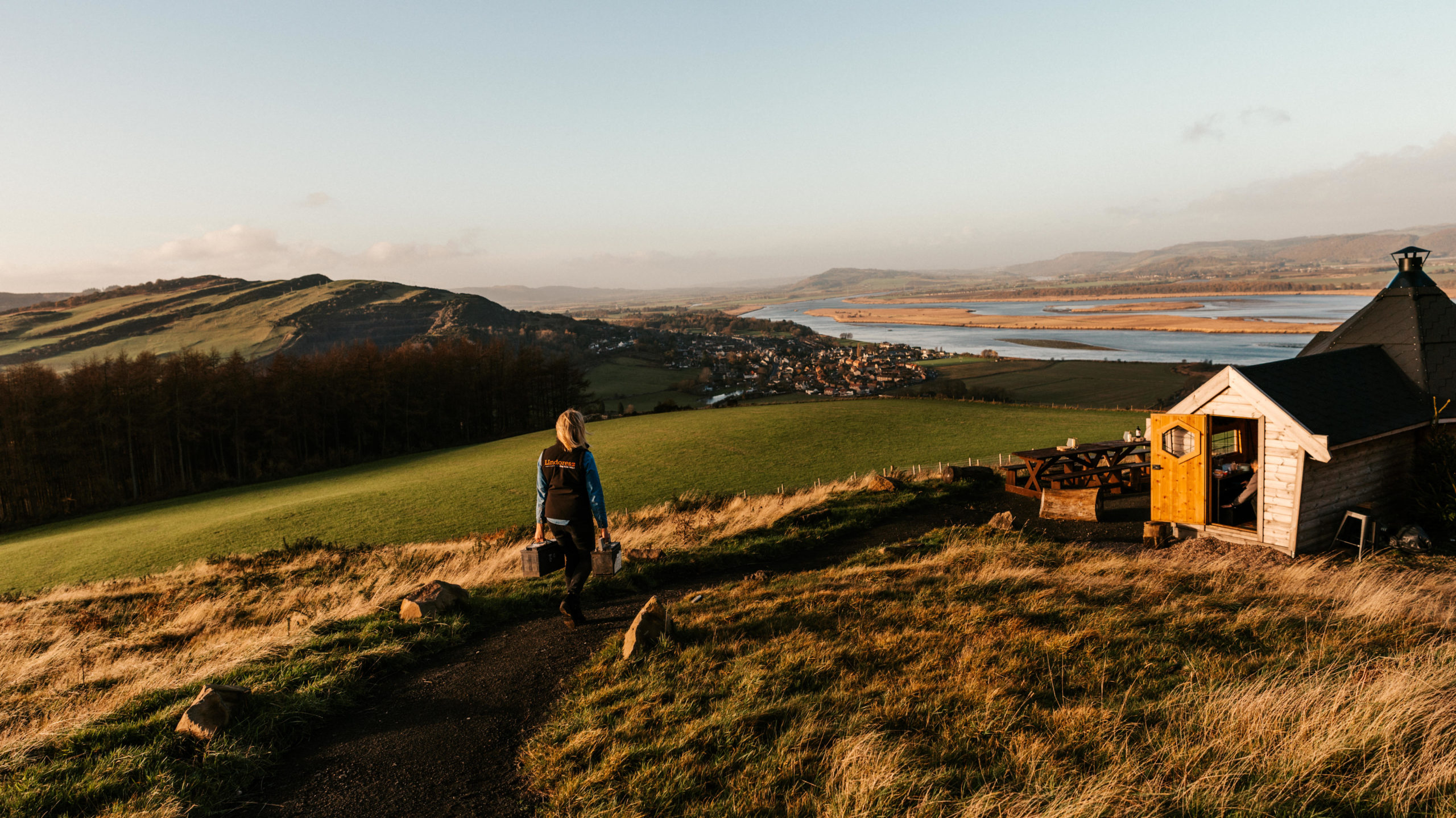 Here on the farm, our team are passionate about circular economy, low food miles and green tourism. This means we have the fantastic opportunity to work closely with local producers, suppliers and businesses to showcase the best of Fife. Guests can experience all of this when you come to stay and have lunch in The Hide. 
Farm to Fork
Starting off at home, our guests can enjoy our delicious homebred Lindores Lamb. Reared on the hills surrounding the farm, our sheep live wonderfully free range.
The chefs we collaborate with use local, seasonal produce such as the new super fruit Scottish Honeyberries to craft bespoke menus for guests to enjoy at The Hide.
Seed to Sip
Our malting barley stays local and is used to make the award winning Lindores Abbey Single Malt Whisky. The distillery is less than 2 miles away and definitely worth a tour next time you visit! Our grain goes through the whisky making process and during this, a by-product protein called 'draff' is created. This protein comes back here to the farm to supplement our sheep and cattle's feed during the winter months, nothing is wasted!Straw is also somewhat of a by-product. After our barley has been harvested the stems of the plants remain. These stems or straw, are then baled up and we will use them to bed our cattle during the winter months or for stabling in our sister business – Lindores Equestrian.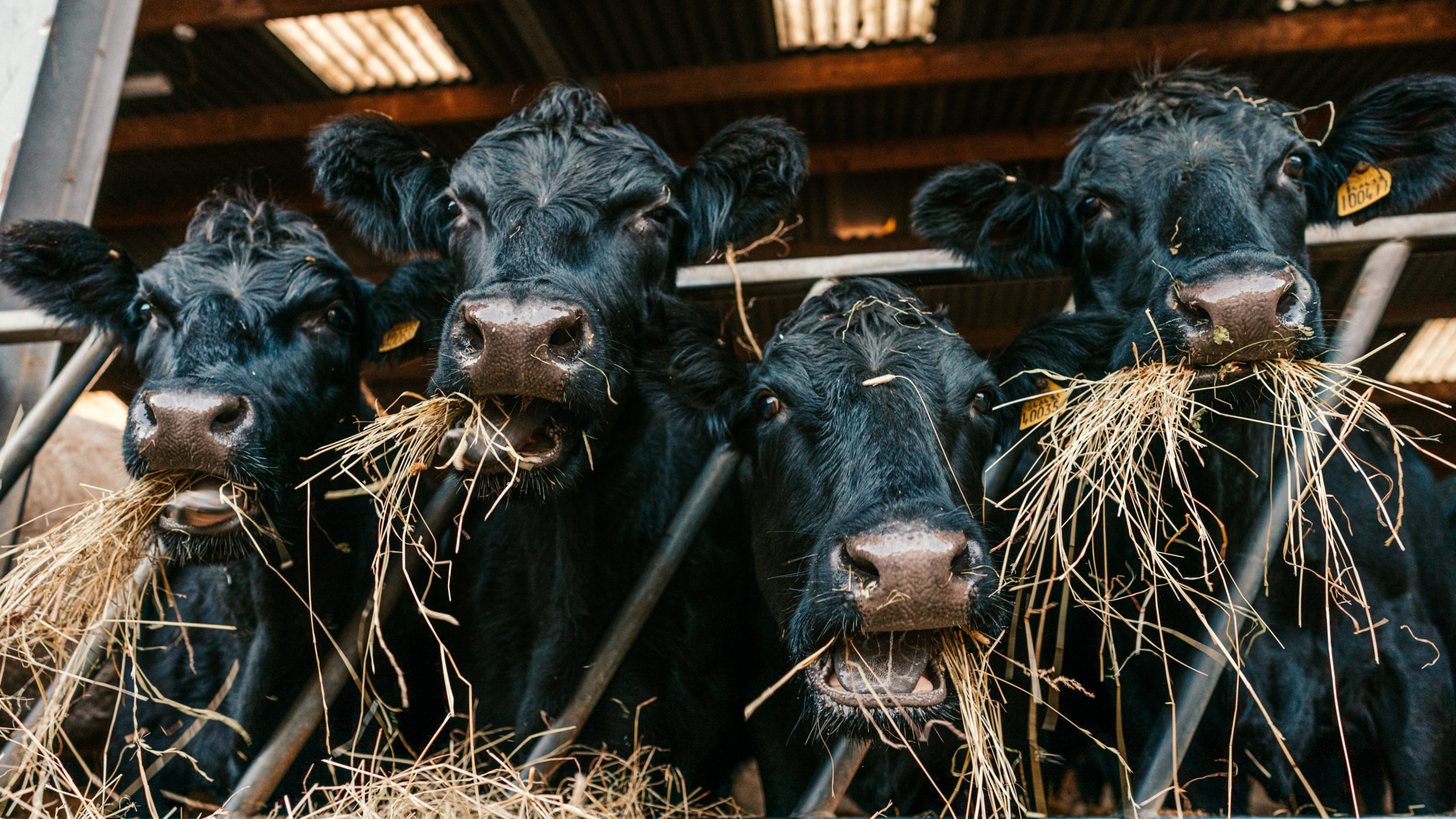 Local Businesses are Local Heroes
Hatters Catering, a local baker in Newburgh hand makes our Lavender scones for your welcome giftJuniper, a local zero waste shop in Newburgh supply us with eco-friendly, plastic free soap refills
Over Rankeilour Walled Garden, a local community garden supply the beautiful flowers to welcome you to Lindores

KitchenToque craft the delicious menus for The Hide using local, seasonal produce and have created the 3 course restaurant standard Supper Box meal which can be added on to your stay as an extra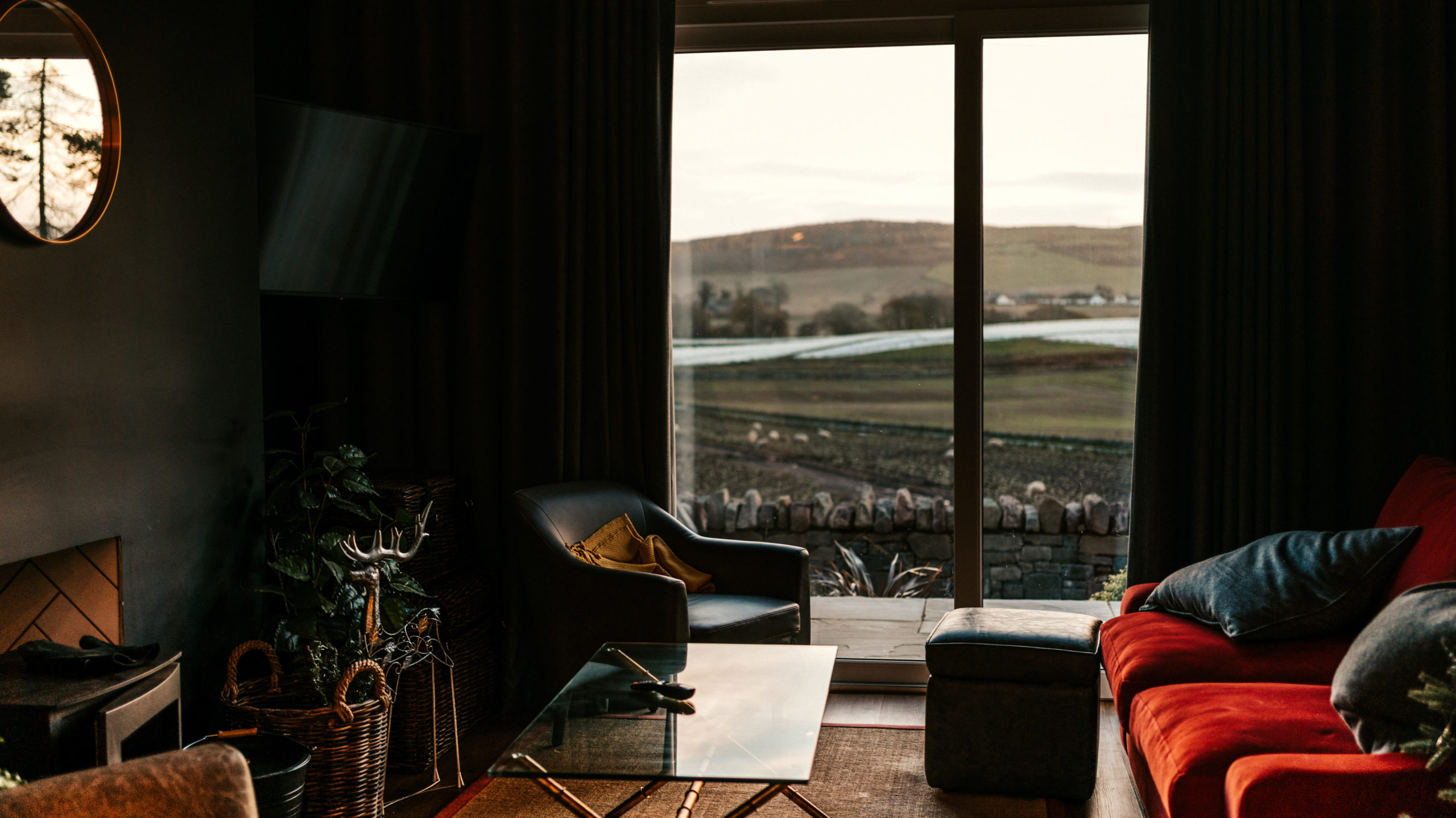 We want to say a huge thank you to our supporting team of local businesses, trades & suppliers – we are very proud to work in collaboration with such wonderful people! 
Lindores Abbey Distillery 
KitchenToque 
Luvians Bottle Shop 
First Class Cleaning Fife 
Chas G Anderson Electricians
R&M Hoggan Joinery
GR Carmichael Plumbing 
Mark McDonald Joiner & Contractor 
The Boars Head
Direct Shine 
Solway Water
DR Garden Services 
Hatters Catering 
Over Rankeilour Walled Garden 
Juniper Newburgh
Binn Group
WB Grieve Contractors 
Muir Walker Pride Architects 
Black Creative Media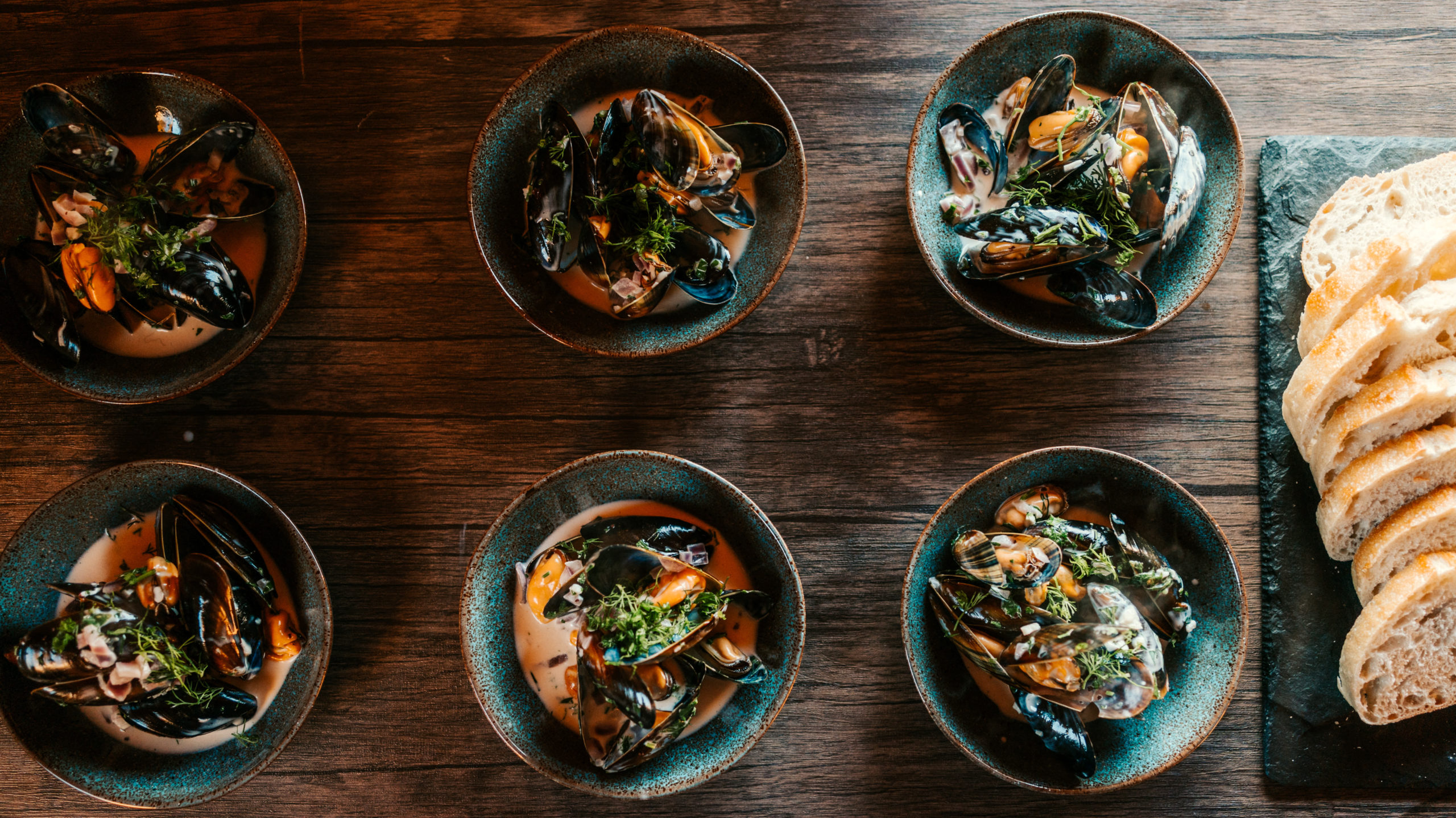 So how can you celebrate?
Join us for an Autumn/Winter break and experience the magic of Lindores for yourself! Our luxury self-catering accommodation has private hot tubs, secure gardens, breathtaking views of the farm and as you can read above, so much more!
Treat yourself to a unique and authentic Scottish lunch at The Hide, our bespoke BBQ cabin. Enjoy Fife's bountiful larder and treat yourself to an off-grid eating experience like no other.
With stays to suit friends, families, dog lovers, horse owners – we have a relaxing rural retreat perfect for everyone.
We can't wait to welcome you!
Best wishes,
Anna, Richard & Team Lindores