Welcome to Lindores, situated in Fife, central Scotland. We are a family farm with five-star luxury holiday accommodation and rural retreats in the UK for families, friends, horse riders, bikers, dog owners and couples looking for romantic breaks.
Aspiring to be Scotland's top relaxing rural retreat in the UK.
Lindores offers holiday comforts, sporting pursuits,
originality and luxury in equal measure.
CORONOVIRUS UPDATE – SCOTTISH GOVERNMENT HAVE CONFIRMED ALL SELF CATERING ACCOMMODATION CAN HAVE A MAXIMUM OF 1 HOUSEHOLD STAY.  FIFE IS TIER 3 AND AT PRESENT ALLOWED TO HAVE GUESTS FROM OUR LOCAL AUTHORITY ONLY.    JOIN OUR VIP WAITING LIST IF THE DATE YOU WANT ISN'T AVAILABLE – PLEASE READ OUR BLOG FOR LATEST INFO AND OUR GOVERNMENT APPROVED CLEANING PROTOCOL.
Be one of the first to know last minute availability
Due to these unprecedented times – different government travel restrictions may sadly stop our existing bookings from staying even after lockdown is eased.  We may end up releasing dates for holiday house breaks that currently show no availability. Let us know if you'd like to hear from us should existing customers cancel. 
Richard and Anna Black who manage Braeside of Lindores Farm are your friendly hosts.  They enjoy welcoming everyone to this beautiful part of the world.
The farm overlooks stunning countryside views all year round.  Scottish National Heritage recognises it as a 'Special Landscape Area'. 
The farm produces malting barley for the Scottish whisky industry and prime quality beef and lamb. 
Local and international guests can enjoy shooting, riding and biking.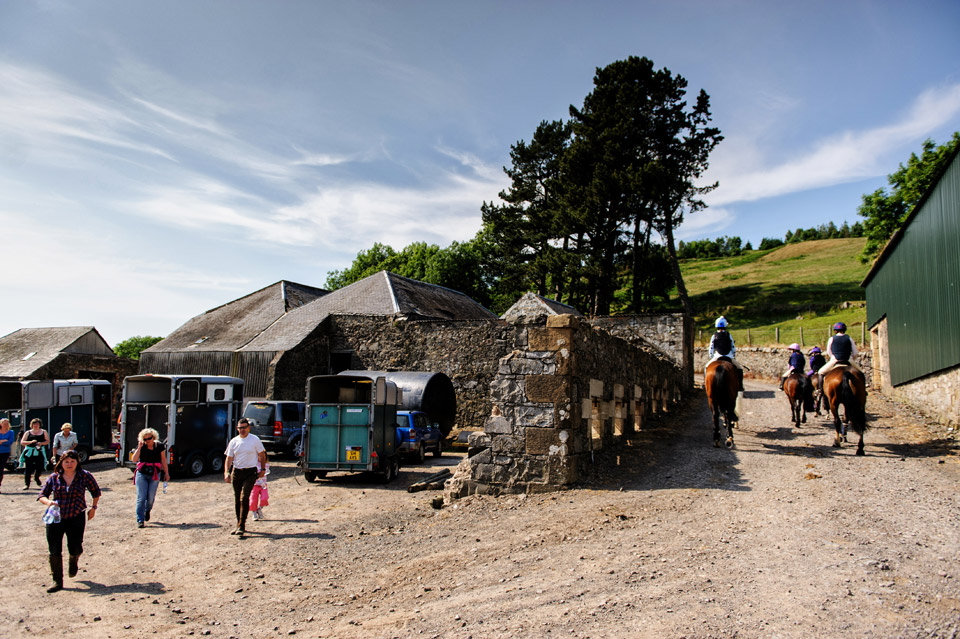 LINDORES EQUESTRIAN
Lindores Equestrian awarded Equestrian Business of the Year 2019 at national HorseScotland Awards.  
Voted No.1 horse holiday destination in Scotland, by EQy magazine. Nominated Equestrian Business of the Year by HorseScotland 2018 and 2017.
We offer choice – choice to relax or be as active as you wish at any of our rural retreats in the UK!