We love quirky so we've built a bespoke off-grid toilet with a difference for our new BBQ Hut called The Hide! We're excited about guests coming to try it out!
Inspired by our travels to South Africa where we were saw toilets with world-class views, we've recreated Scotland's best version of 'loo with a view'.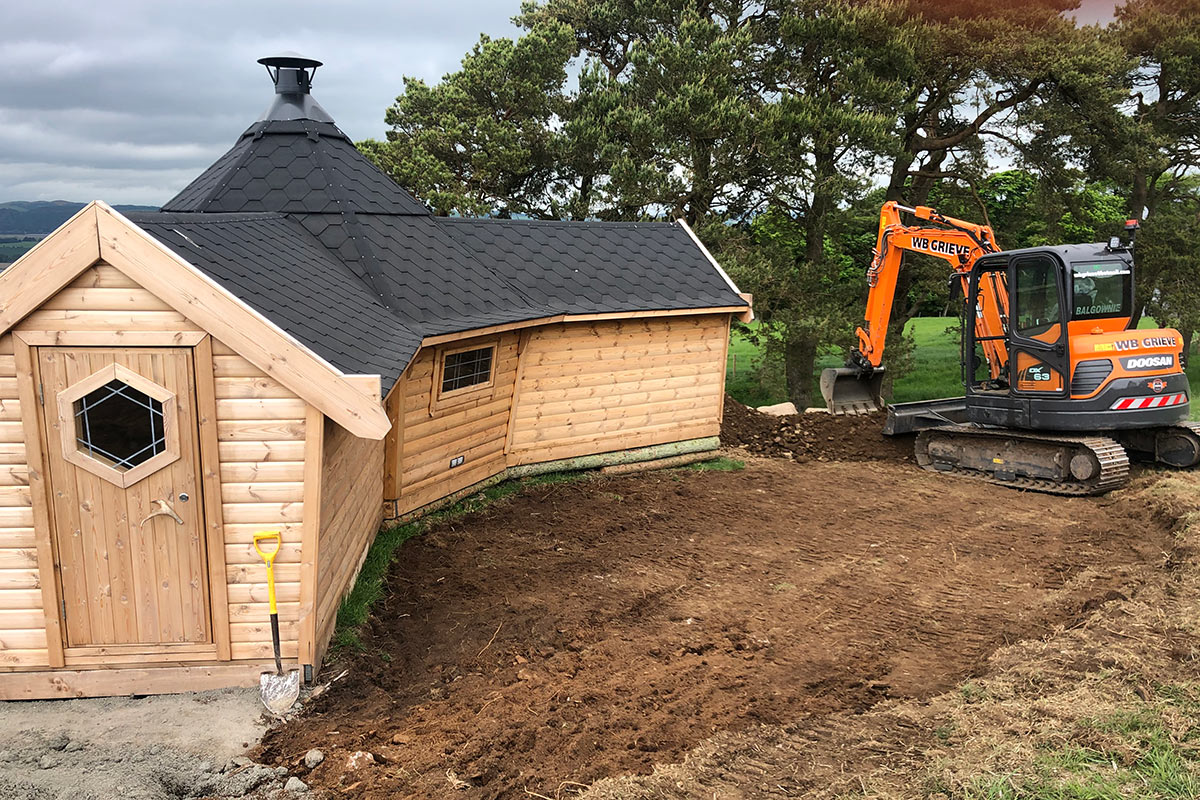 Guests are now welcome to hire our new BBQ Hut for exclusive lunches here in Central Scotland. When dining and visiting our 'Woo Woo' loo you will see we've embraced the countryside scenes and added a large window with one-way glass.  Thats the beauty of building from scratch – we were able to position the window perfectly and fit one way glass to make the most of this stunning location. The 'Woo Woo' Loo like the main BBQ Hut overlooks exclusive views of The River Tay, mountains, the sunset, and natural Scotch pine trees.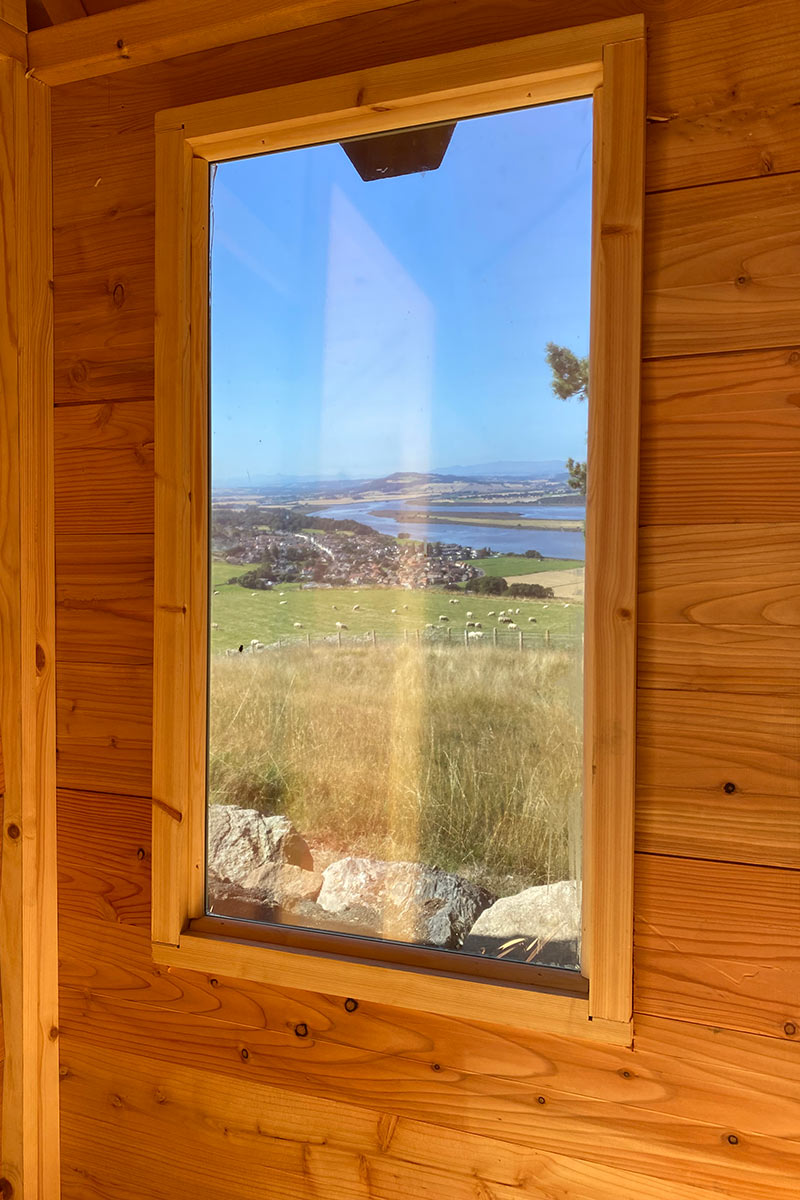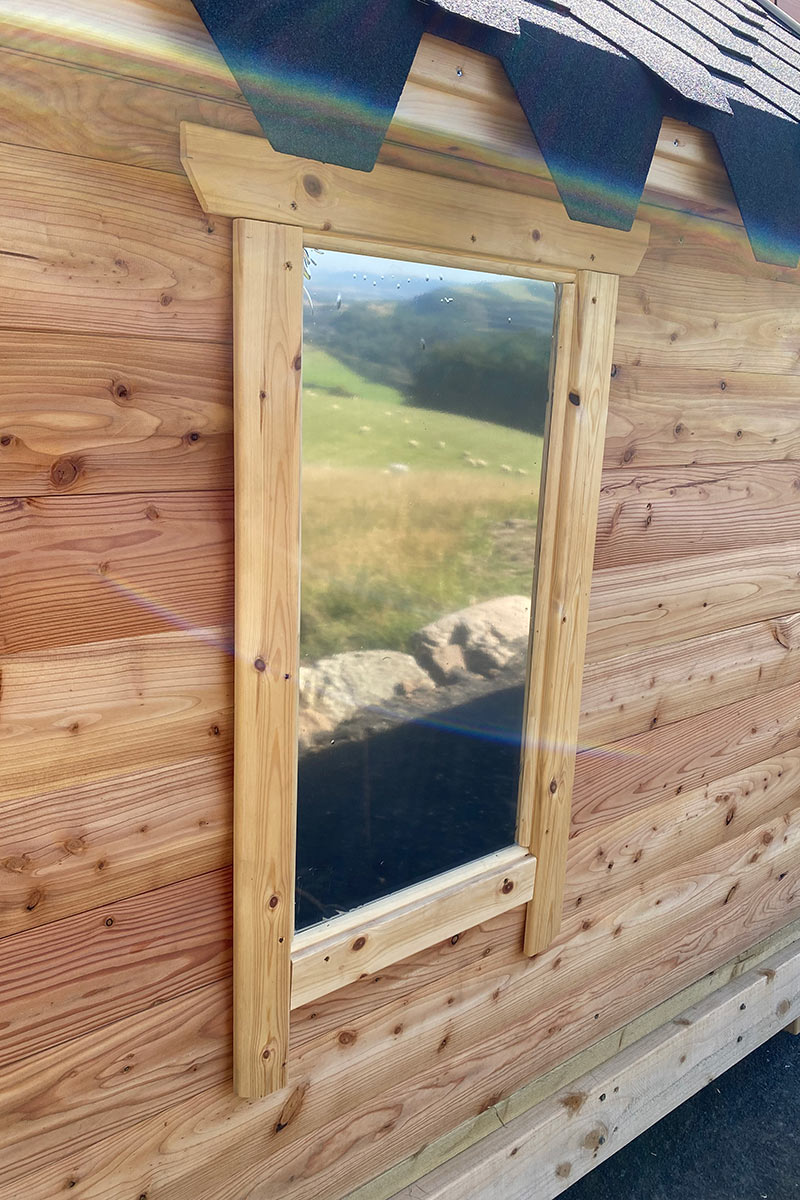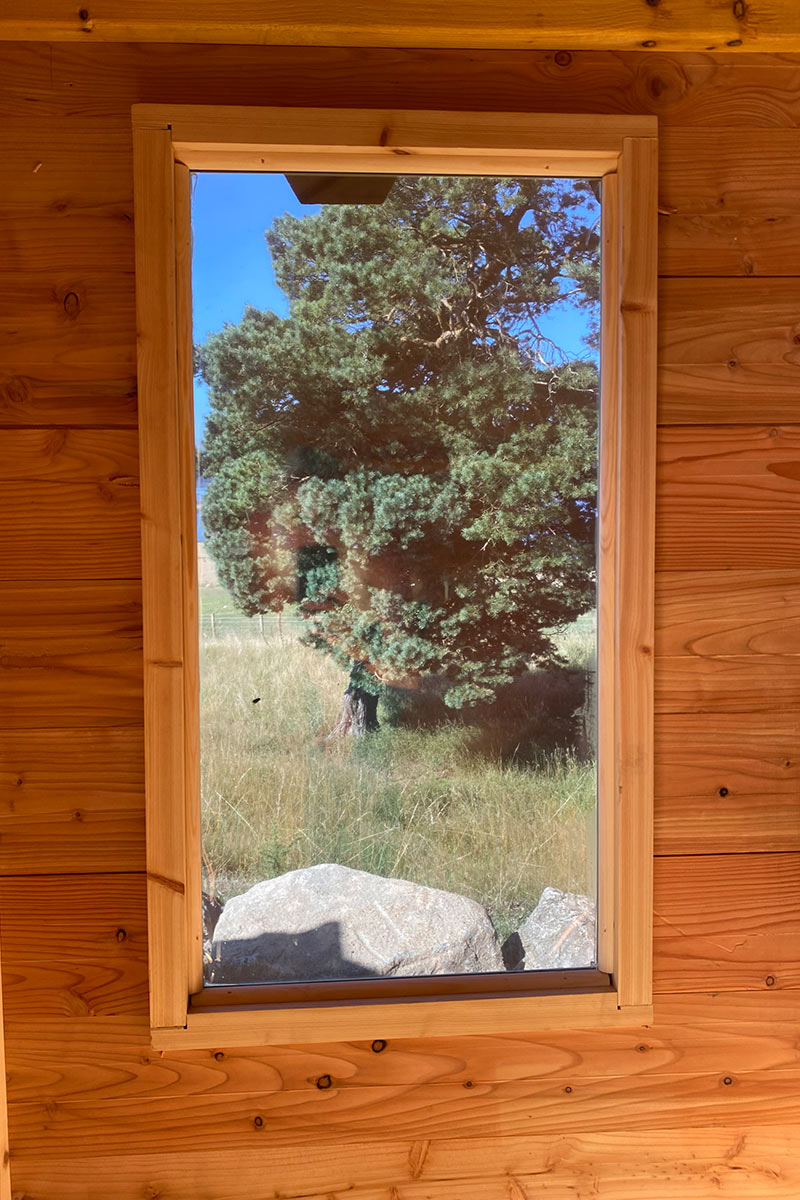 Mountain Peaks
If you like spotting mountain peaks in the distance you could try and see Schiehallion, a prominent mountain rich in botanical life and interesting archaeology. On a clear day you can also see the peaks of Ben Vorlich, Ben More, Ben Coach, Ben Lawers and Ben Chonzie to name a few!
Eco-friendly
Our 'Woo Woo' loo is waterless and eco-friendly. We've collaborated with the company WooWoo Waterless Toilets to fit our compostable toilet. It's designed by our friends in the UK who have years of experience creating something that is clean, safe, and environmentally friendly. Here the loo mid-build: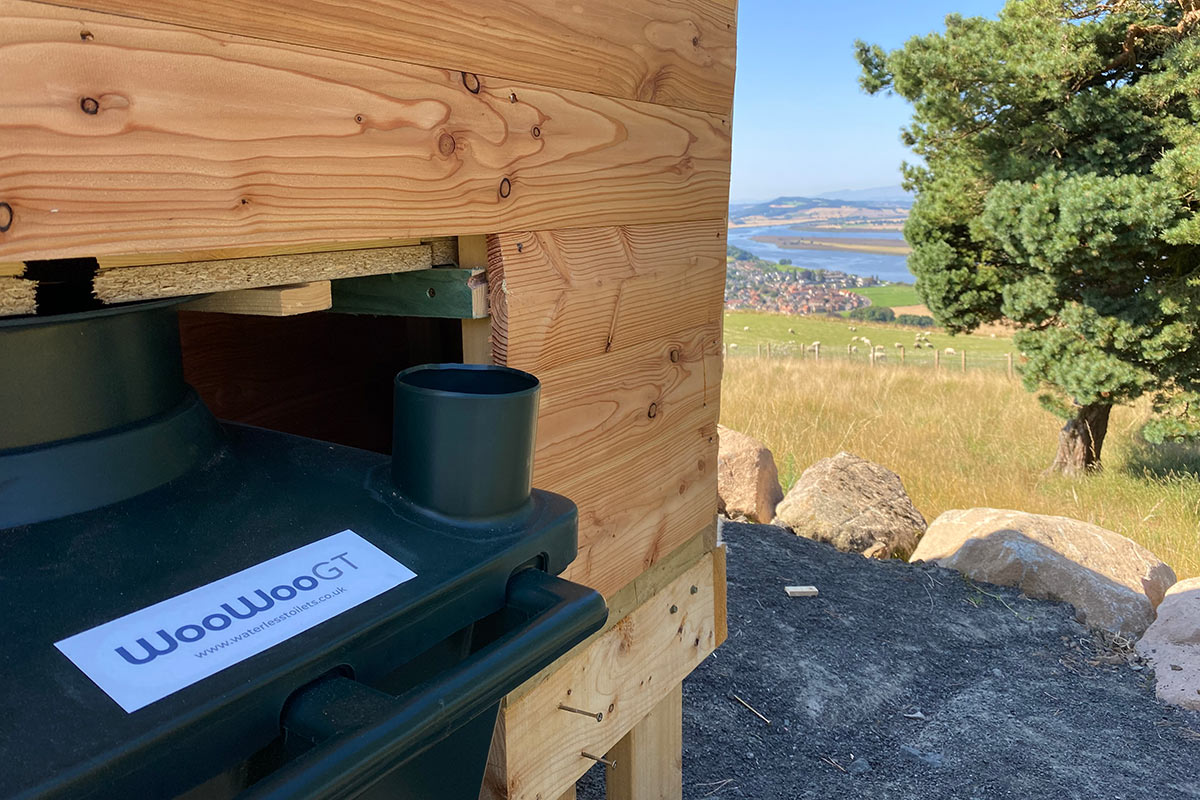 If waterless toilets aren't your thing, our luxury lodges that you could be staying in aren't too far away. Depending on which lodge you stay in at Lindores their toilets are a whole new level with underfloor heating, double ended baths, sauna and more.
But, we hope you like new quirky experiences. So please get in touch with us to enquire about booking The Hide for a special and unique lunch!
Enquire about The Hide – Exclusive BBQ experiences