Hand Sanitisers
Guests on holiday at Lindores can feel safe.  In this clip above we've shown you some of the many locations our hand sanitisers are now available to use on our farm.
Walking
Guests staying on holiday at Lindores luxury holiday houses are welcome to walk their dogs, meander with family, friends or ride.  The farm is in a 'Special Landscape Area' and has beautiful countryside views.  There is an abundance of wildlife, farm animals and differing terrain.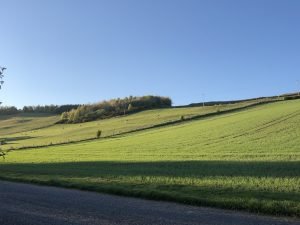 Scottish Family Holiday Destination
Each holiday house at Lindores has its own enclosed garden with hot tub, stunning countryside views and private parking.  Remote check-in means you don't need to visit a reception or meet the family owners on arrival, just arrive and unpack!
The larger properties which are most suitable for families have sunken trampolines, sun loungers, outdoor seating with parasols. The self catering holiday houses are purpose built to be kid and dog friendly, inside and out.
The couples self catering accommodation is called The Arches. It is private and quiet with its own outdoor seating, sun loungers, a bespoke Scandinavian sauna and more.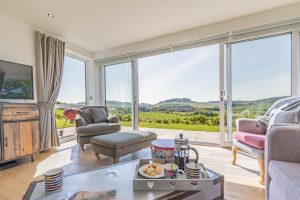 Quality
Each property has been architecturally designed, purpose built and receives 5 star ratings.  Extra details in the design and interiors make the holiday houses special spaces.  British clothing and homewares brand Joules selected Lindores Lodge one of the best holiday houses in UK.  The living area of Lindores Lodge has lots of lovely Joules homewares.

Value for Money
This countryside retreat is in central Scotland so it is easy to drive too.  No expensive travel costs for people looking for a staycation.  The larger properties have double sofa beds in the living room (just in case you ended up needing more beds).  Every bedroom and en-suite can be adapted for twin or superking set up to suit you.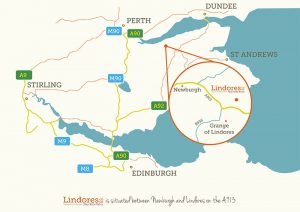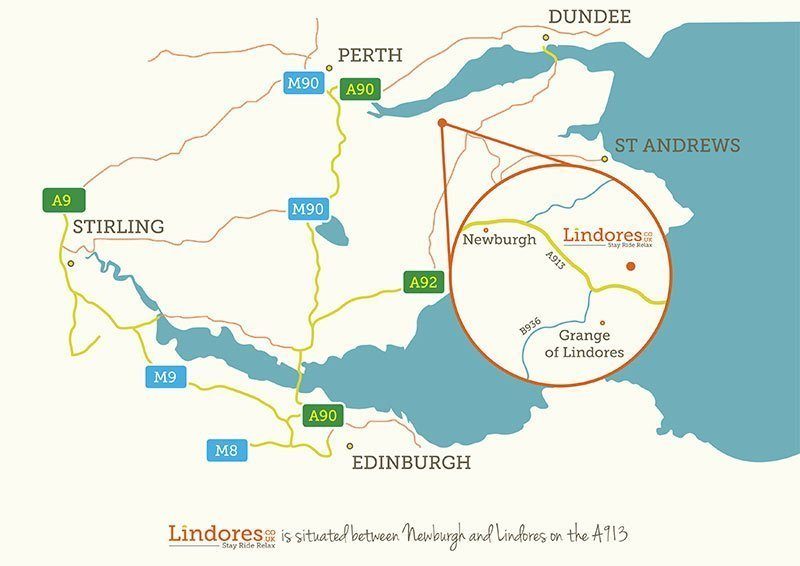 Deposit Free
For a very limited time we are offering deposit free bookings. This is temporary and deposit free bookings will end when the Scottish Government lift the travel ban on Scottish tourism.  We are a very fair and flexible business so when the travel ban is lifted giving us all confidence it is safe to travel. The deposits will then be payable.
Limited Availability – Check Online
Check availability quickly and easily online