We love hearing about wildlife spotting by guests when they have stayed on their holidays. Whether guests have spotted the birds of prey or deer from the lodges, or the white stoat and hares spotted from The Hide BBQ hut! There is an abundance of life at Lindores.
2,500 Metres Of New Hedgerows
To help encourage biodiversity on the farm, we have planted over 2,500 metres of hedgerows in the past 5 years. These wildlife corridors provide habitat and forage for wildlife, shelter for our stock and game birds, help control insect pests while also encouraging pollination. Hurray for hedges!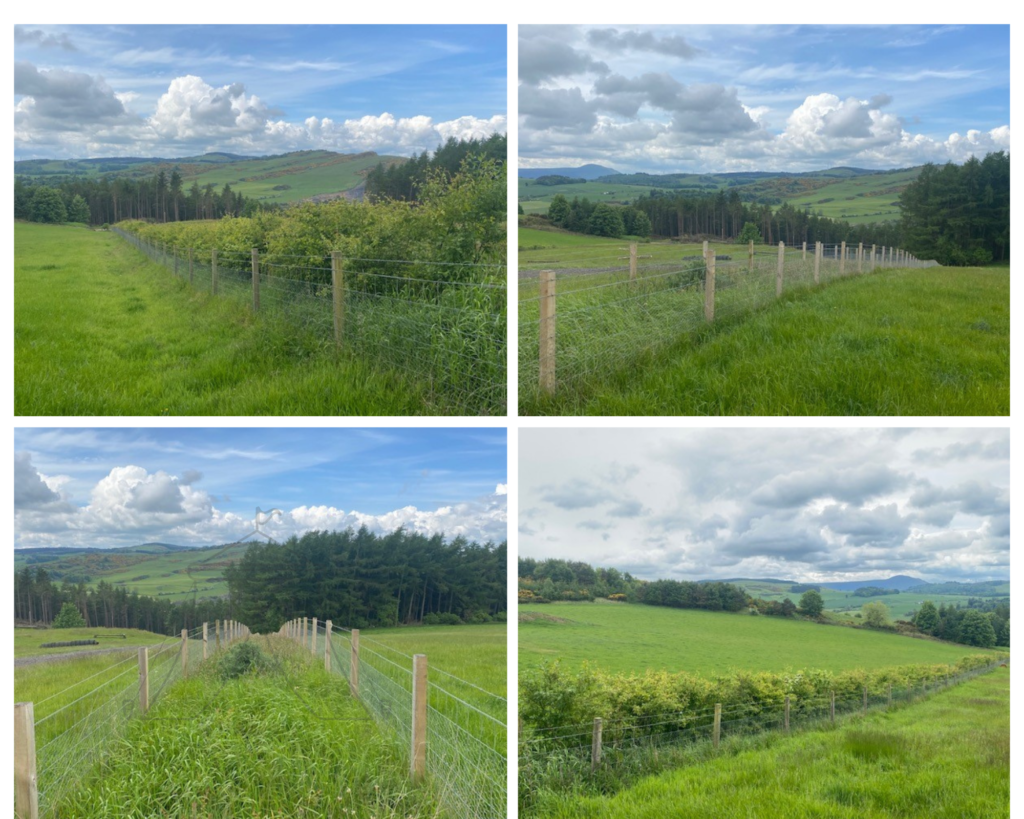 We Have Planted 6000 Trees in 2022
So far in 2022 we have just finished planting almost 6000 new trees – with a mixture of hardwoods, native broadleaves and conifers. As they grow, these will help increase biodiversity on the farm, provide shelter, prevent soil erosion and reduce flooding. A great, green, investment for our farm in years to come.

Helping Habitats
By summer, we will be enjoying beautiful purple fields full of butterflies for walking and horse riding! We are sowing 20 acres of phecilia, red clover and rye grass which the bees and insects love! It helps the soil condition and organic matter, while the insects help to encourage a wide variety of birds. Beautiful and practical!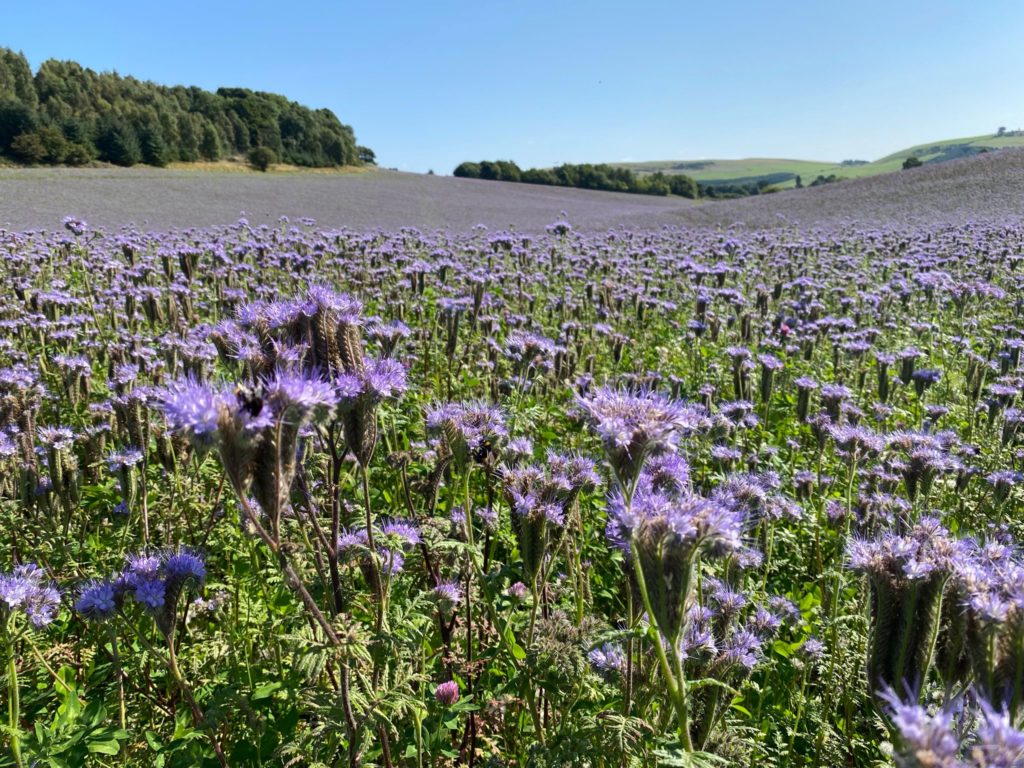 Beautiful Walks Await
We welcome guests to explore our farm walks, fill your lungs with fresh air, spot the wildlife hopping, buzzing and snoozing about the grounds. The sounds of the animals and birdlife as they carry on with their busy lives pollinating and feeding their young, is background music as you relax and enjoy the tranquillity of the lodge gardens.