Private Chef, Set Menu with Paired Wine and Whisky by Lindores Abbey Distillery 
Experience Scottish Food & Drink Exclusively
We have the most incredible package just for you!  The Hide is The Home of Golf's hidden gem. The BBQ Hut offers a completely unique Scottish eating and drinking experience.  Designed for you to enjoy with your clients, sponsors, friends or family privately.  Ideal for 4-10 people. We have only one lunchtime or one evening package available each day of The 150th Open.
This package includes a 5 course tasting menu crafted by professional chef Neil Clarke using local seasonal produce from Fife and surrounding areas.  Your private sommelier has selected award winning Lindores Abbey Distillery whisky and wine to pair with each course. This experience includes 4×4 Land Rover off road transport for 1 mile from our farm, exclusivity of the venue, stunning countryside views and memories you will never forget.
Drinks pairing by Lindores Abbey Distillery  
'Birthplace of Scotch Whisky'
The accompanying drinks menu has been paired with each course by your sommelier from award winning Lindores Abbey Distillery.
As the officially recognised site of the first recorded distillation of Scotch Whisky in 1494.  Lindores Abbey Distillery is again taking its place in history with its Single Malt Scotch Whisky MCDXCIV 1494
This is a very rare opportunity.
Lindores Distillery Water Of Life
Aqua Vitae Cured Scottish Salmon Skewers with Lemon Zest and Honey Dressing, Black and White Sesame Seeds & Chilli Flakes
Albarina Terra Asorei 2021, or Lindores Abbey Aqua Vitae
Homebred Lindores Minced Lamb, Chorizo, Rosemary Patties
Warm Flatbread, Basil & Yoghurt Dressing 
Valpolicella Classico Sueriore Fumanelli 2018, or Lindores MCDXCIV Single Malt
Pressed Ham Hock Terrine, Piccalilli Compote,  Toasted Hazelnuts, Apple Sauce & Brioche 
Picpoul de Pinet, Font-Mars 2021, or Lindores Distillery Cask Collection Single Cask Bourbon
Pittenweem Langoustines Marinated in Lime Zest, Coriander, Smoked Paprika & Dill Butter 
Pouilly Fume Domaine Sebastien Treuillet 2021, or Lindores Distillery Cask Collection Single Cask
Crushed Baby Potatoes & Herb Butter  
Roasted Asparagus Spears with Parmesan Shavings & Balsamic Oil 
Red Cabbage, Fennel, Celeriac, Radish Slaw  
Mixed Salad Leaves, Pea Shoots, Cucumber, Cherry Tomato Salad 
One For The Road 19th Hole Dessert 
Vanilla Panna Cotta with Scottish Berries & Shortbread Biscuits
Casa Silva Late Harvest Semillion Gewurztraminer/Viognier 2020, or Lindores Distillery Cask Collection Single Cask Sherry
10 Guests £150pp
4 Guests £272pp
Supplementary Drinks Additional Charge
Let us Know Any Dietary & Allergens In Advance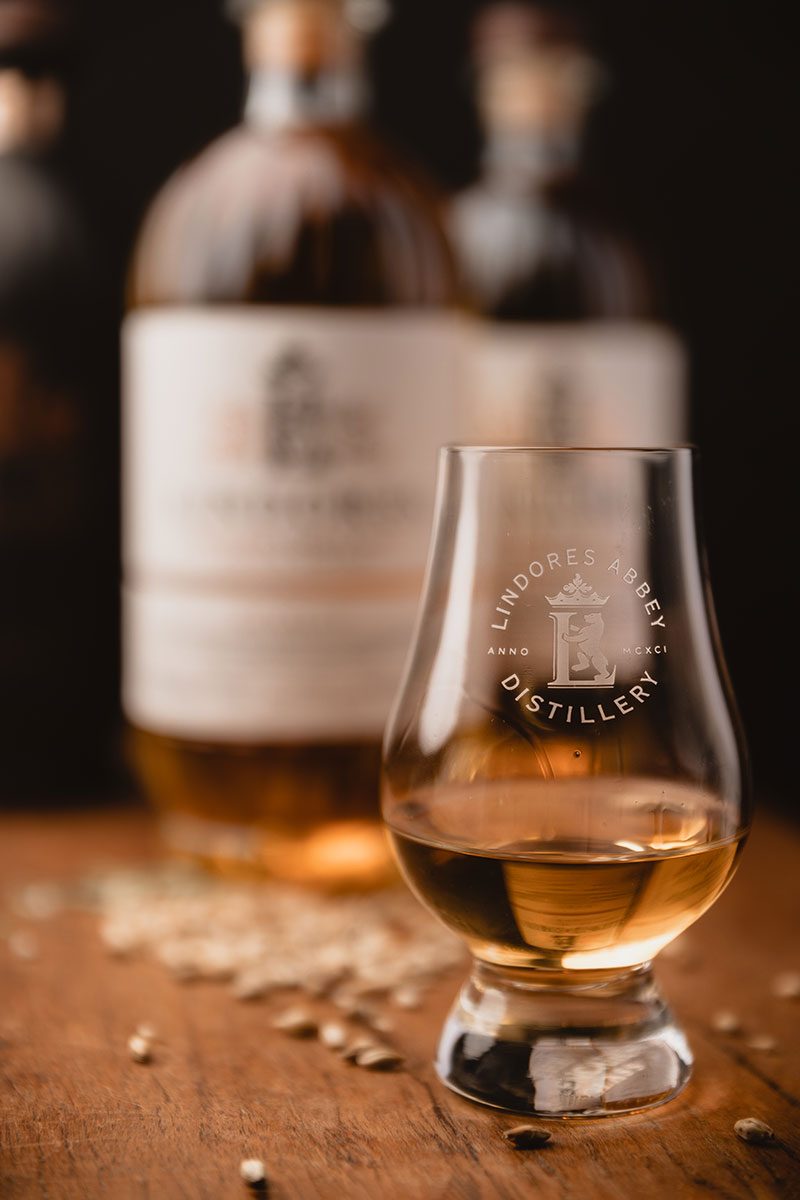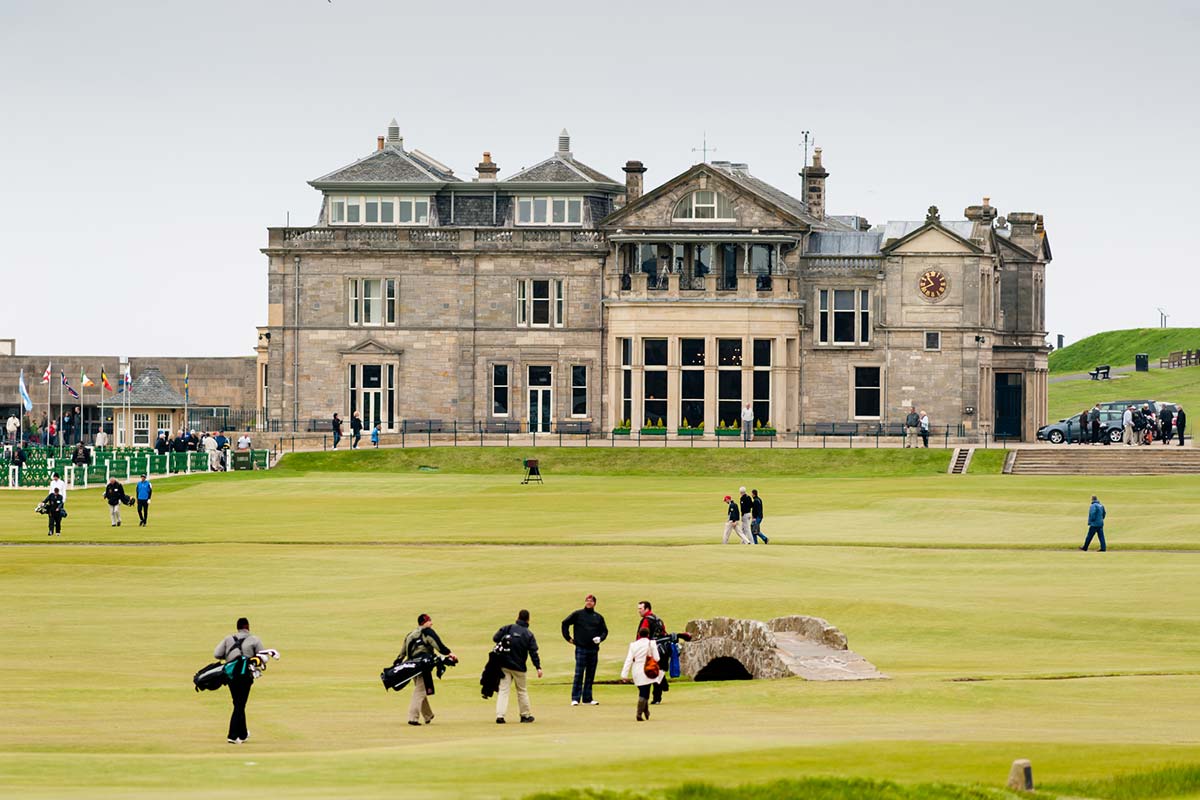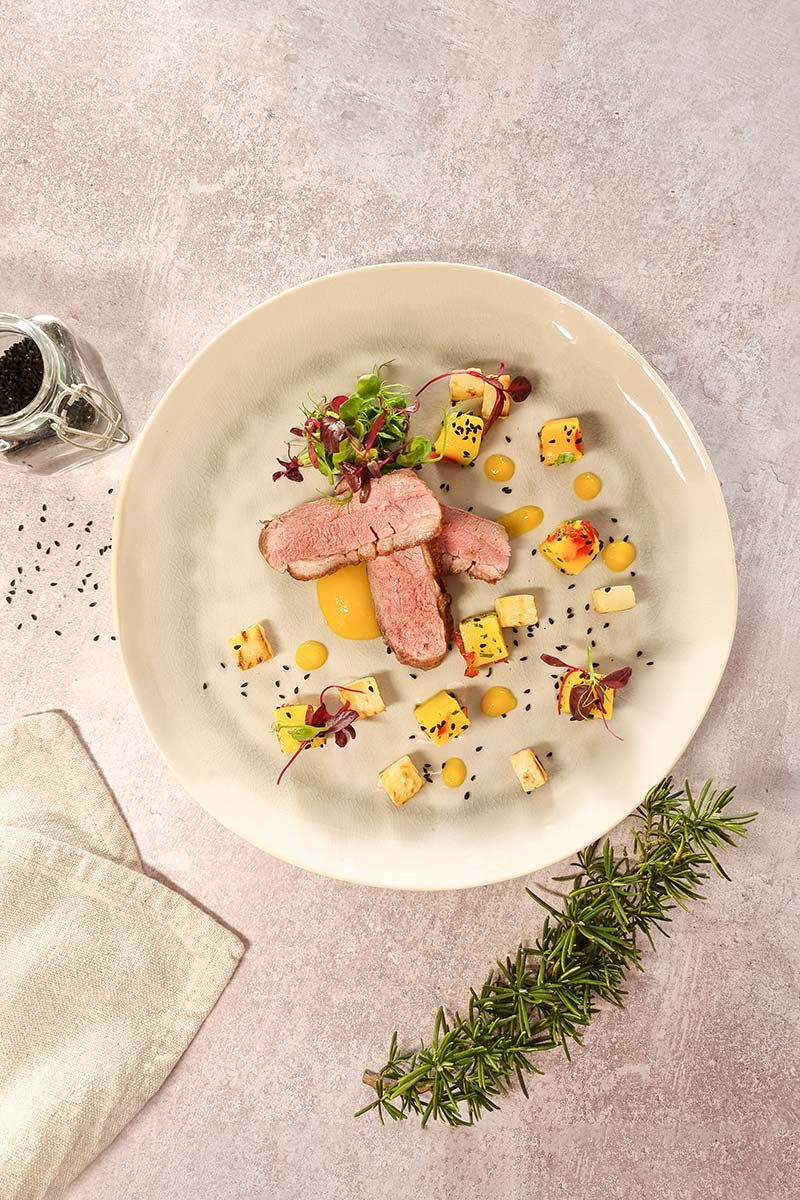 The Open Packages – available to book 
Sunday 10th July – 12noon – 4pm
Sunday 10th July – 5.30pm – 9.30pm
Monday 11th July – RESERVED
Tuesday 12th July – 12noon – 4pm
Tuesday 12th July – 5.30pm – 9.30pm
Wednesday 13th July – RESERVED
Thursday 14th July – 12noon – 4pm 
Thursday 14th July – 5.30pm -9.30pm
Friday 15th – Sunday 17th July – RESERVED
Location:
The Hide is an off grid venue located at Braeside of Lindores, Newburgh, Fife, KY14 6HU.  The hut is a 25minutes drive from St Andrews and there is ample space for helicopters landing or 4×4 transport to the venue.  The location is an award winning diversified farm owned by The Black family for 3 generations.
The farm is a special landscape area, steeped in Scottish history.  William Wallace fought the Battle of Blackearnside and defeated the English just a stone throw away. 
There is a bespoke off grid waterless toilet at the venue, hand crafted with one way glass allowing guests to enjoy the view from the loo.
Transport
Guests can travel by road or helicopter to Lindores.  There are ample landing spots for helicopters.  
If travelling by road, guests are invited to park at the family farm on arrival. From there, your personal 4×4 Landrover (5 seater) will chauffeur you and your guests off road up Lindores Hill to The Hide. Once you have enjoyed your experience at The Hide, we will chauffeur you down to your vehicles, or you are very welcome to take a leisurely stroll back down.