A charming and historical town with a lot to see and do.
St Andrews is known worldwide as the Home of Golf.  St Andrews Royal and Ancient Golf Club often plays host to famous celebrities and golfers eager to take on the Old Course (visit the golf section of our website to read how you could play on the Old Course).
Scotland's oldest university where Prince William and Kate met is accessible and beautiful, enjoy the stunning architecture and the cobbled narrow streets where William and Kate often walked.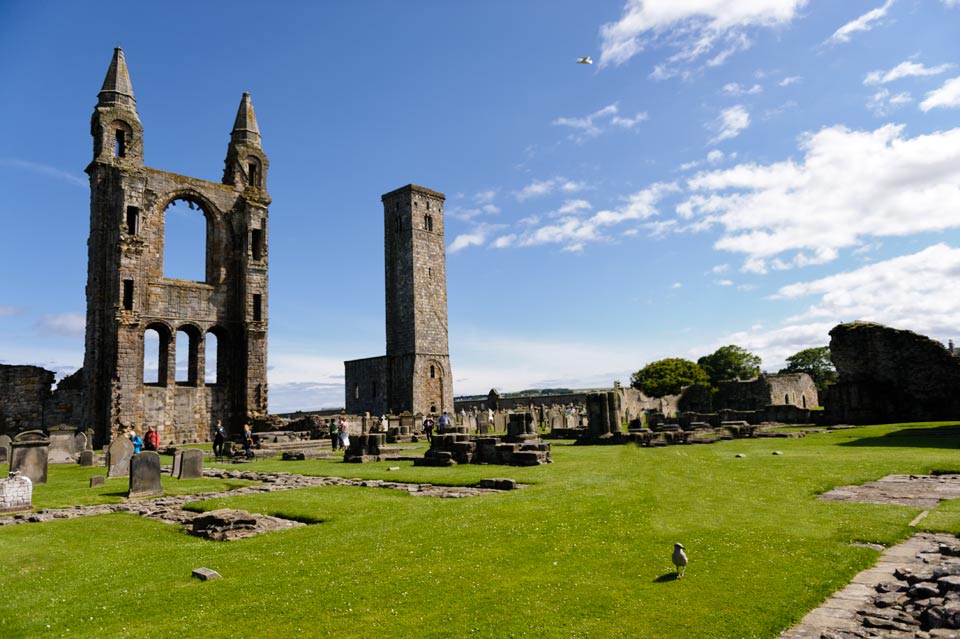 You can visit St Andrews Cathedral – The magnificent medieval ruins which stand on a site used for Christian worship since the 8th century, when the relics of St Andrew were reputedly brought here.
Take a stroll to St Andrews West Port – One of the few surviving city gates in Scotland, built in 1589 and renovated in 1843.
Depending on what you like you can eat in excellent restaurants, shop, visit the Botanical gardens, play on the famous West Sands beach, explore the castle, visit the golf museum or simply walk around.
It's well worth a day out!