Only 1 mile from our accommodation is the little historical village of Newburgh with a population of around 2000. It's picturesquely situated on the south shore of the Firth of Tay in North Fife, Scotland. Newburgh was created a burgh of barony by Alexander III under the patronage of the Abbey of Lindores, as a market town to serve the surrounding area. A charter of 1457 gave it additional privileges. It was confirmed as a royal burgh in 1631.
The Abbey of Lindores Abbey has only very recently been confirmed to be the birthplace of Scotch Whisky. It was founded in 1191 by David Earl of Huntingdon, on land overlooking the Estuary of the River Tay, given to him by his brother King William I.
Lindores Abbey Distillery is a destination we strongly suggest you visit when you stay in self catering accommodation in Fife.  Learn about the history of the monks and Royals who settled on the banks of the River. You can also enjoy a tour of the whisky distillery, make your own Aqua Vitae and attend one of their spectacular events.
We collaborate very closely with the distillery to produce the key ingredient barley.  We also get the by-product 'draff' from the whisky distillery process to feed to our lambs and cattle our secret ingredient to give them a better protein diet.  Our latest joint project was the building of bonded warehouses to store the whisky on farm.  Visiting the village of Newburgh and our farm helps you see the circular processs – you get a real farm to glass and field to fork experience.
When walking through the village of Newburgh you could visit the Laing Museum or take a stroll down the the waterfront which has spectacular views up and down the River Tay.  You will see the largest reedbeds in Britain which are home to the rare Bearded Tits.
Newburgh was awarded the most picturesque winter destination to visit in Scotland.  
It is also famous world wide for its 'Wonky Christmas Lights' designed by the local children.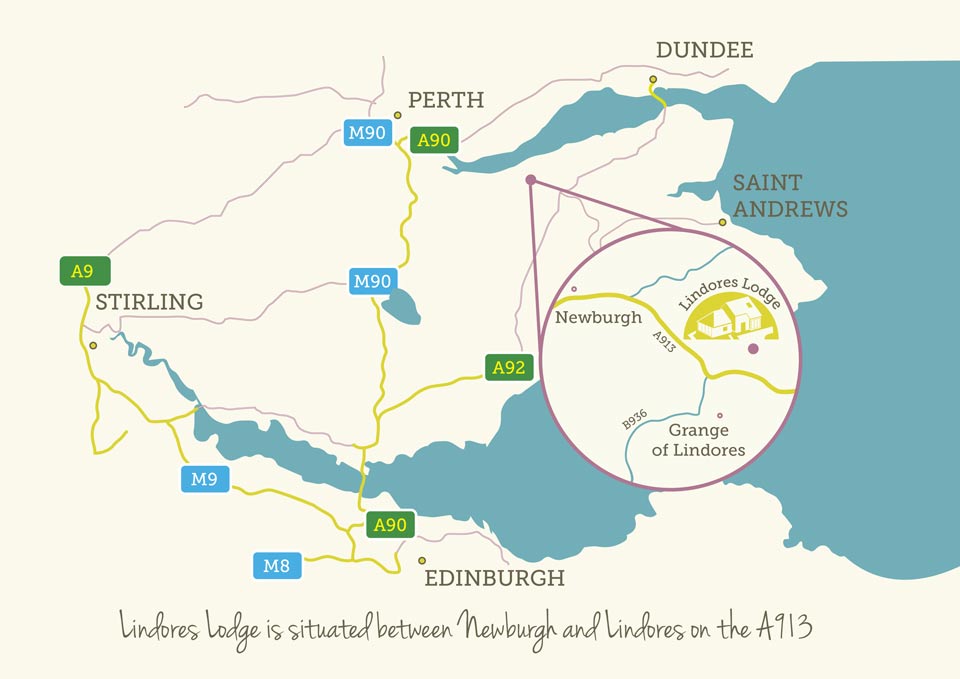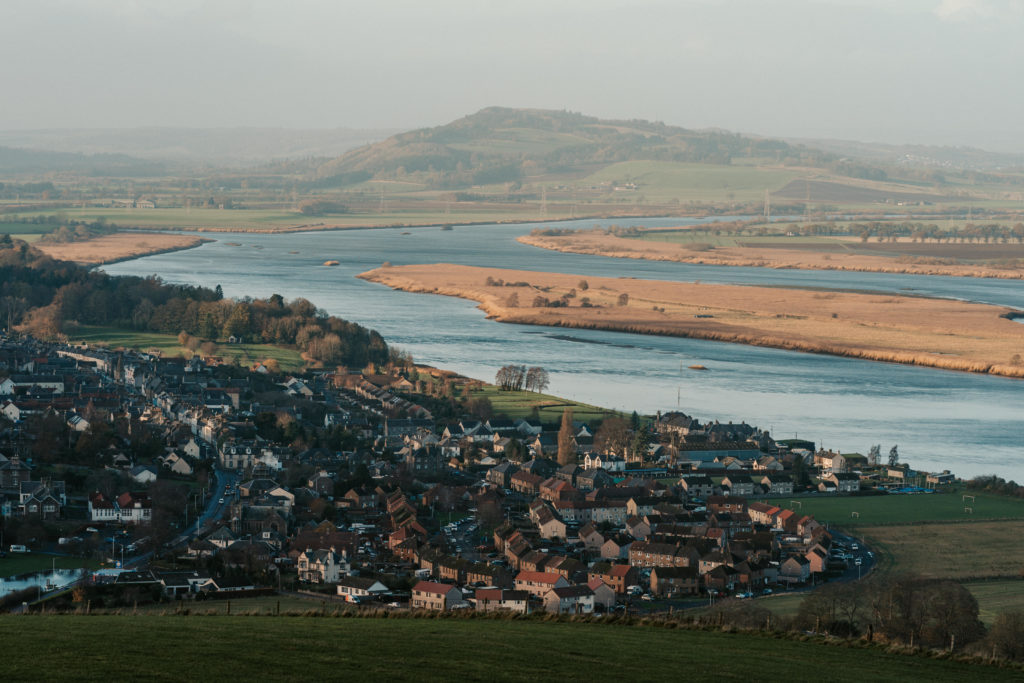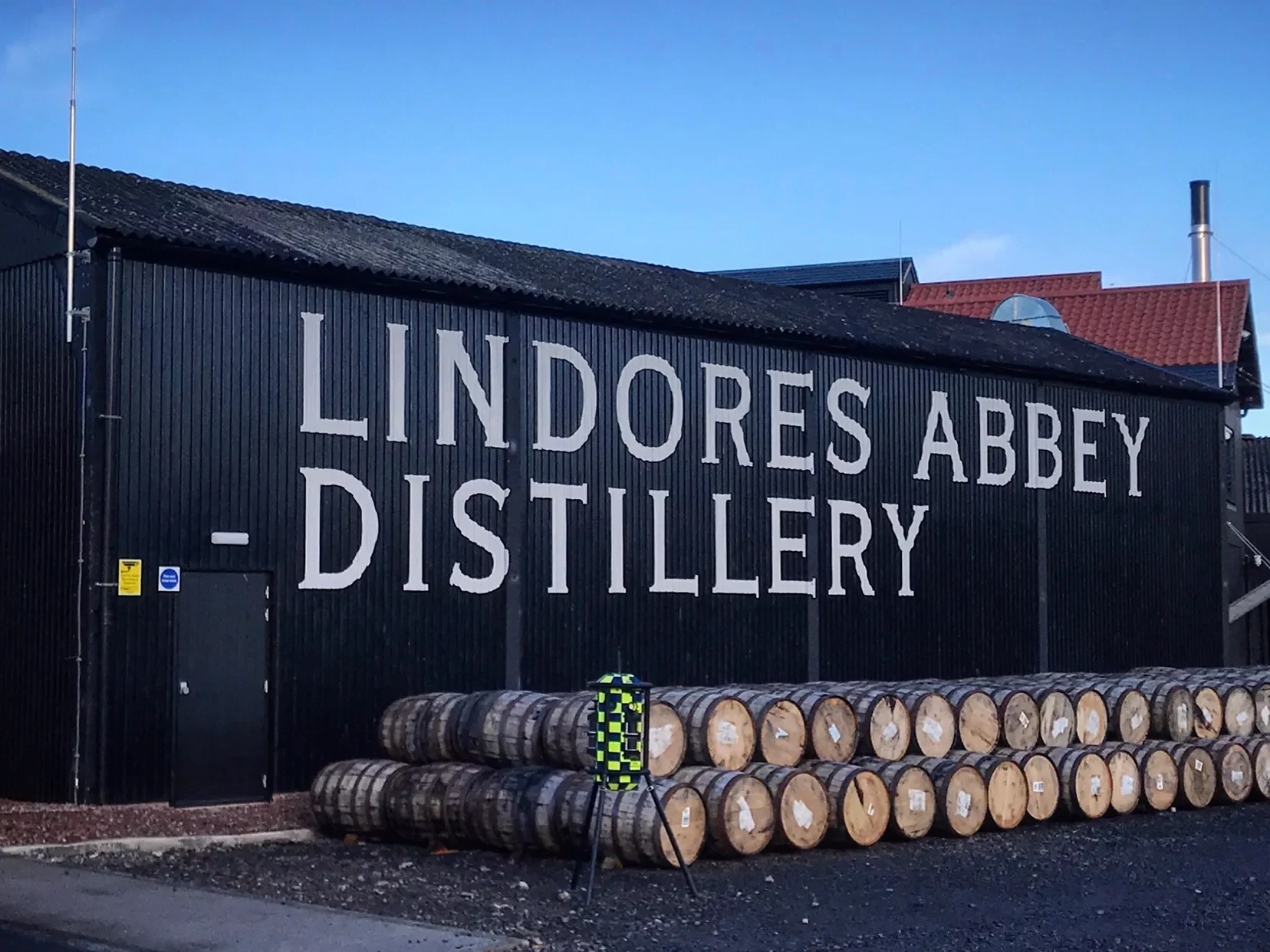 It's a lovely friendly village with all the services you need. You will easily find a butcher, post office, fuel garage, shop and bakery on the main high street. There is a flourishing art scene. We recommend you visit:
The Sun Gallery – Exhibits collections of original paintings, sculptures, ceramics, jewellery, art cards and limited edition prints.
Juniper –  Zero waste shop Juniper are helping people in the Fife community learn about a more sustainable form of shopping. Run by volunteers. We stock our luxury lodges had soap and hand cream from the refill bottles.
Minerva Blue – Arts and Crafts Shop which also has a pottery shop on the High Street.  The owner can arrange private pottery painting classes.