You are spoilt for choice! If you don't feel like cooking in your accommodation we've selected North Fife's best eateries and broken them down into restaurants, farm shops and pubs.
The Boars Head – 4 miles
Carefully crafted local, honest delicious dishes.  Traditional pub and restaurant experience that has opened in 2022 and won awards.  Dog friendly and a great new addition to the area!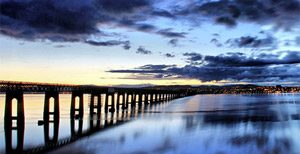 The View – 14 miles
Modern Scottish food featuring fresh local produce from a seasonally changing menu. The setting is spectacular with tables looking over the River Tay. 2013 Certificate of Excellence award winner. Enjoy lunch, dinner with children's menu. Fresh Coffee, Pastries and Breakfasts from 10am.
The Peat Inn – 15 miles
A beautiful Michelin star Scottish restaurant that focuses on delivering modern cooking based on the finest local and seasonal ingredients. Consistently one of the best restaurants in Scotland. 15 miles from Lindores Lodge. Enjoy lunch, dinner and a wine list with over 400 bins.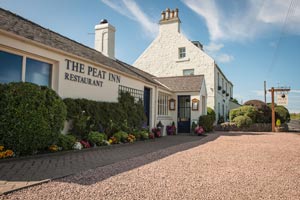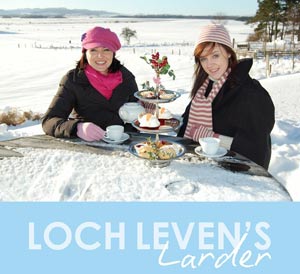 Loch Levens Larder – a family run farm, restaurant, deli and shop selling everything from carrots to cashmere. Great if your shopping for gifts with a twist, interested in local produce and walking after a tasty lunch. The interiors are fresh, modern. There are beautiful walks around Loch Leven after lunch and complimentary mobility scooters if you need some help moving around (book mobility scooters in advance). 13 miles away.
Balgove Larder – farm shop, butchery and café this is the biggest farm shop our of our shortlist and its grown in size because it's so good. Nominated in the Farm Shop and Deli Awards in the category for Best Farm Shop its worth popping into after a visit to St Andrews. 17 miles away.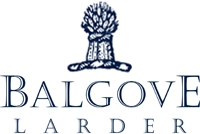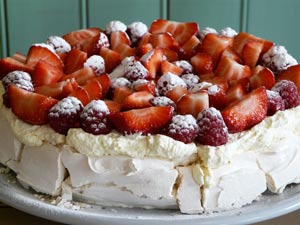 Gloagburn Farm Shop – best for homemade soups, sandwiches and home-baking. Enjoy lunch then visit the gift shop and deli to buy something tasty to make back at Lindores Lodge. 18 miles away.
Ardross Farm Shop – for food lovers. Award winning Farm Shop & Deli. Family run shop stocking British artisan foods.  Ranging from traditionally reared homebred beef to handmade ice cream and sorbet.  Open all year just a short drive from Elie beach at the East Neuk of Fife.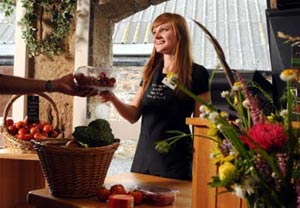 Dog friendly pub The Stag in Falkland is nice after a walk in the Falkland woodlands.  It has traditional pub food, live music and local ales and a cosy warm atmosphere. 8 miles away
Our closest pubs are The Abbey and The Bear in Newburgh, quiet local pubs frequented by locals from the village. 2 miles away.
Tasty Wok our nearest take away has a Chinese and traditional fish and chips menu. It is on the Newburgh High Street, 2 miles from Lindores.
Indian Kitchen offer delivery of traditional curries Thursday to Sunday evenings.
The Shehnai Indian Restaurant in Cupar offer pick up, or delivery if you order in advance and don't mind a wait. Cupar is a 15min drive.
Lindores Private Hire, 07902 559454 
Town & Country Taxis, Cupar 01334 840 444
A & J Taxis, Cupar 01334 654 049
Falkland Taxis, Cupar, 01337 857 485
Freuchie Taxis, Cupar, 01337 858722 or 07834 551509
Starfish Taxis (St Andrews) – 07790 021 000